Each year, the awards committee narrows down each award to two or three finalists per category through an impartial, thorough, and transparent nominations process.
This year the Property Investors Awards team has received its largest number of nominations to date. With so many outstanding candidates, the competition has been fiercer than ever. Simply being named as a finalist is no mean achievement.
Property Investor of the Year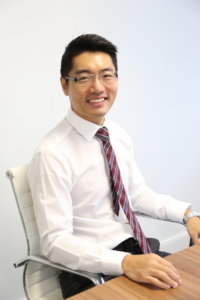 Michael Dong, Investar Property Group
Quality and quantity are the twin pillars of the group's investment strategy, according to Investar Property's Michael Dong. In the past 12 months, with nearly 1,000 units in the development pipeline, his portfolio has grown almost five-fold. Along with the flagship scheme at Halifax House in Liverpool (see the Property Development of the Year category below for details), the group has undertaken a series of developments where the overriding aim is to improve the local community as a whole, rather than merely seeking to maximise profits.
What sets Michael apart is not only his professionalism in property but also his strong overseas and UK network and ability to structure win-win cooperation. That allows Michael not only to acquire the opportunities but also be able to fund and exit them on both retail and institutional level, in both UK and overseas markets. Alongside his own developments, Michael has helped with some large Joint Ventures between British and overseas investors, creating a Gross Development Value (GDV) of over £800 million.  He has been interviewed by British media firms including the BBC and Your Property Network magazine, and foreign media outlets such as TVB and Zhejiang TV, where he has extolled the virtues of the UK property market to foreign investors.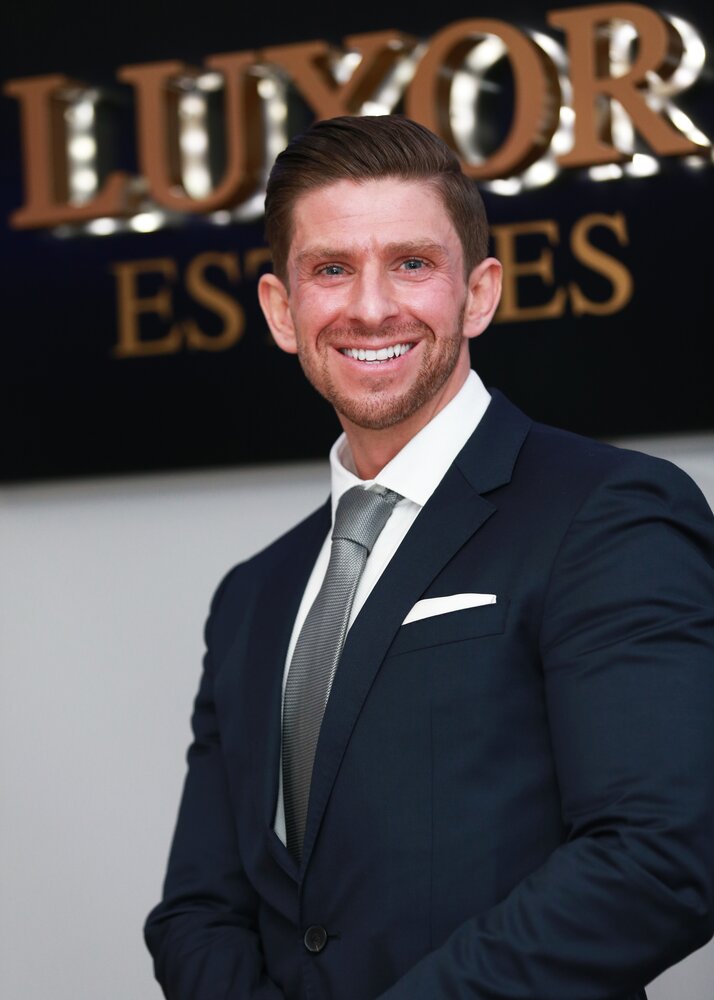 Paul Nicholson, Luxor Group
Luxor Group CEO Paul Nicholson started out as a qualified solicitor, having spent a number of years at an international commercial law firm specialising in property and finance. Since acquiring his first property at the age of 23, he has expanded his portfolio from small buy-to-lets to over 200 rental units and developing large-scale multi-million pound regeneration projects throughout the Liverpool city region. He commented: "I am really passionate about transforming communities and investing in neglected areas to create vibrant communities for both residents and businesses."
Property Development of the Year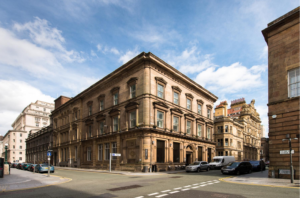 Halifax House, Liverpool
(Investar Property Group)
Investar is hoping that its development of apartments at the former headquarters of Union Bank of the British Empire, Halifax House, will secure this prestigious award. The scheme has restored the building to its former glory, when it was a symbol of power and wealth in the centre of Liverpool. Each of the 22 units' interior design is different. Every apartment boasts its own theme, including banking, the natural world, romance and world travel. They are finished to a high quality, with materials imported from Europe, alongside handmade British furniture.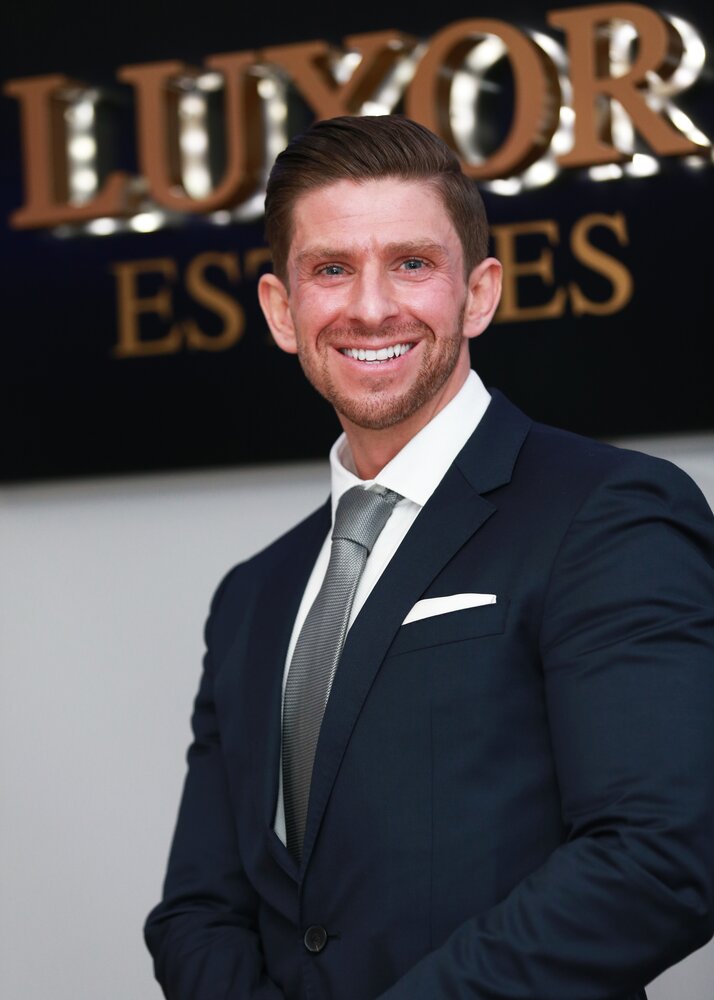 Luxor Court
(Luxor Group)
It's another Merseyside property that completes the shortlist; this time the Luxor Court residential development in Kensington, Liverpool. Comprising 12 two-bedroom apartments, the property was acquired in late 2016 and has been extensively modernised. It features a gated entrance and off-road parking. Luxor Group CEO Paul Nicholson commented: This development shows what can be achieved with vision, a strong team and creativity."
New Property Investor of the Year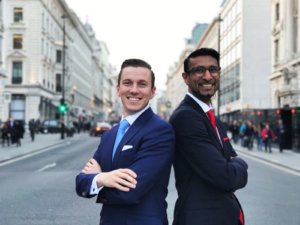 KL Property Partners
Sergey Kazachenko and Rajeev Lehar are the twin founders of KL Property Partners. Both had some previous experience of property investment, in their home towns of Oslo and Stockholm respectively. They met on a course about the UK property market, and decided to form a partnership. Sergey's background is in finance and Rajeev has expertise in rocket science and in networking. They founded KL Property Partners just one year before Brexit, but opted to accept the challenge and remain in the British market despite such uncertain times. Operating from abroad, Sergey and Rajeev have been exposed to even more complex conditions than local companies. However, thanks to their divergent backgrounds, creativity, strong partnerships and great knowledge in risk adjustment, they have established a strong presence on the UK market and are now constantly expanding into new areas.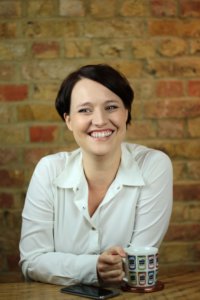 Nellie McQuinn, Property 165 Ltd
Nominee Nellie McQuinn's company 'Property 165' takes its name from the address of her childhood home. Her grandmother bought the house in the 1950s for just £6,000, and it was sold almost sixty years later for a hefty profit. It was Gran who inspired Nellie's property journey, donating a nest egg with one stipulation: it had to be invested wisely in property. Nellie says "Each property I buy, I think 'Gran would have liked this one'." She added, "This award would open doors with future investors by supporting our portfolio and body of work with industry recognition." For more information, visit www.property165.co.uk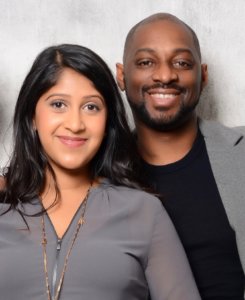 Mithila and Mahmoud Rollings-Kamara, Ideal Urban Living Ltd
Having been employed in the insurance and financial services sectors for more than a decade, husband and wife team Mithila and Mahmoud made the move into property investment seeking a more flexible lifestyle. Having taken training courses, they made their first foray into the market with the purchase of a mixed-use commercial and residential unit in the latter part of 2016. They said: "Winning such an award would open doors to new opportunities and people in the industry which would only encourage us to keep pushing on."
Property Deal of the Year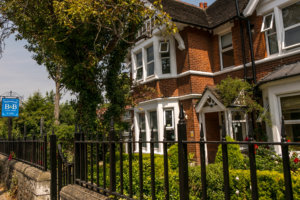 Scandic Real Estate
(for 18 Canterbury Road, Ashford, Kent)
Scandic Real Estate acquired this site in late 2016, describing its condition at date of purchase as "a dilapidated and under-performing B&B".  The firm planned to oversee its transformation into a modern and stylish HMO, but was asked by the local authority to maintain the property's status as a bed and breakfast business. Undaunted, it took on the challenge, aiming for a 5-star standard of accommodation. A company spokesman said: "This deal has opened a new gateway into diversification. It inspires us as we have stepped into a new sector and learnt from a totally new experience." Needless to say, without going into details, the venture has proved lucrative as well as educational.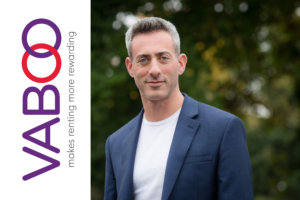 Jon Stein
(for 17 Dunfield Road, Beckenham Hill, London)
Jon purchased this property, a bungalow on a corner plot directly outside Beckenham Hill train station, on a delayed-completion basis and with an assignable contract. Having obtained relevant permissions for a development of an 8-apartment block, Jon sold on the site to another developer at a significant profit.
Property Trader of the Year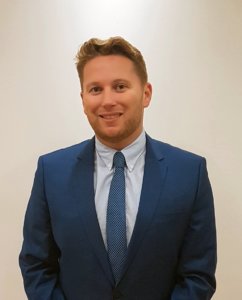 Cormac Henderson (National Property Trade)
National Property Trade founder and CEO Cormac Henderson confesses: "I'm not sure where my business ends and I begin. It has defined me for as long as I can remember and it has brought me great happiness, success, wealth and a beautiful family home along with anything else I could ever need." He started out working for a multinational firm, having completed an economics and business degree in Dublin, working in London and Melbourne. However, he and two friends in London decided property investment was the way forward, initially out in the buy-to-let market. From there his firm has diversified and grown into a multi-million pound property investment business trading in all manner of rural and urban properties.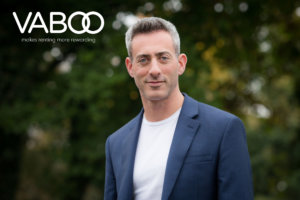 Jon Stein
Jon Stein has been building a rental portfolio for around a decade, eventually moving into full-time property development and trading in 2013. Also a finalist in the Property Deal of the Year category (see above), He describes himself as having a "high-risk appetite" and says he usually seeks a 100% return on his capital within 12 months. He says: I share my experiences within social media property group as well as speaking at a lot of events where I share case studies, and try to help anyone who contacts me for advice."
Serviced Accommodation of the Year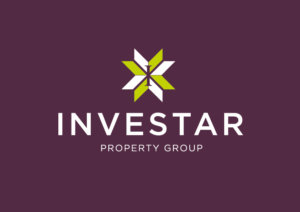 Investar Property Group
Investar Property Group started its serviced accommodation business in June 2016. It has developed affiliations with industry-leading platforms such as Expedia, LateRooms, Booking.com and Agoda, and has seen its occupancy rate climb steadily and rapidly as a result. Investar hopes to promote the virtues of serviced apartments as opposed to hotel rooms to gain repeat customers working in the corporate sector. It focuses on providing a high quality of accommodation, by fitting its apartments to a hotel standard, along with an emphasis on security by providing CCTV and a 2-way intercom system. Each apartment features WiFi and intelligent electric locks, and benefits from a 24-hour on-site concierge and customer service hotline. It has also developed a new channel management system to gain full control over bookings.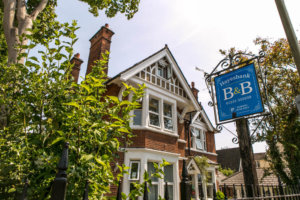 Scandic Real Estate
Scandic Real Estate acquired 18 Canterbury Road, Ashford, Kent, in late 2016, with the intention of turning what it described as "a dilapidated and under-performing B&B" into a HMO rental property. All that changed, however, when the firm was asked by the local authority to maintain the property's status as a bed and breakfast business. Rather than offload the property, it took on the challenge undaunted, aiming for a 5-star standard of accommodation. It plans a further series of innovative improvements including introducing a smartphone app allowing check-in, check-out, keyless entry and room service access the room service. Despite its relative inexperience the firm has made such a success of the venture the scheme has been listed as a finalist in the Property Deal of the Year category above. A spokesman said: "We bought this property to be converted into a large HMO, but now it has been transformed into a hotel business. It inspires us as we have stepped into a new sector and learnt from a totally new experience."