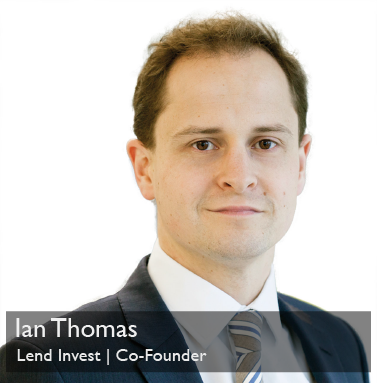 As well as being part of the Property Investors Awards judging panel, Ian Thomas is Co-Founder & Chief Investment Officer at LendInvest.

Ian Thomas has previously worked at Ballymore Property Group and SEGRO before leaving to co-found Montello, the leading UK bridging finance lender, in 2008 and then LendInvest in 2013 with Christian Faes. A qualified chartered surveyor, Ian has more than 14 years' experience of property valuation, mixed-use development and investment acquisitions in both the UK and abroad.
LendInvest is the UK's leading marketplace platform for property lending and investing, and one of the UK's largest non-bank mortgage lenders. LendInvest lends finance to professional property investors and developers and has a range of products tailored to their needs. Lendinvest uses technology to make mortgage applications easier and faster, redefining the previously painful customer experience of 'getting a mortgage'. Lendinvest also make it possible, in a way that simply did not exist before, for all sorts of investors – from individuals to some of the world's largest financial institutions – to invest in the loans they originate. To date investors have invested £1 billion in loans, helping to bring almost 4,000 new or improved homes into the UK market.
Click here to submit a nomination for this year's Property Investors Awards.